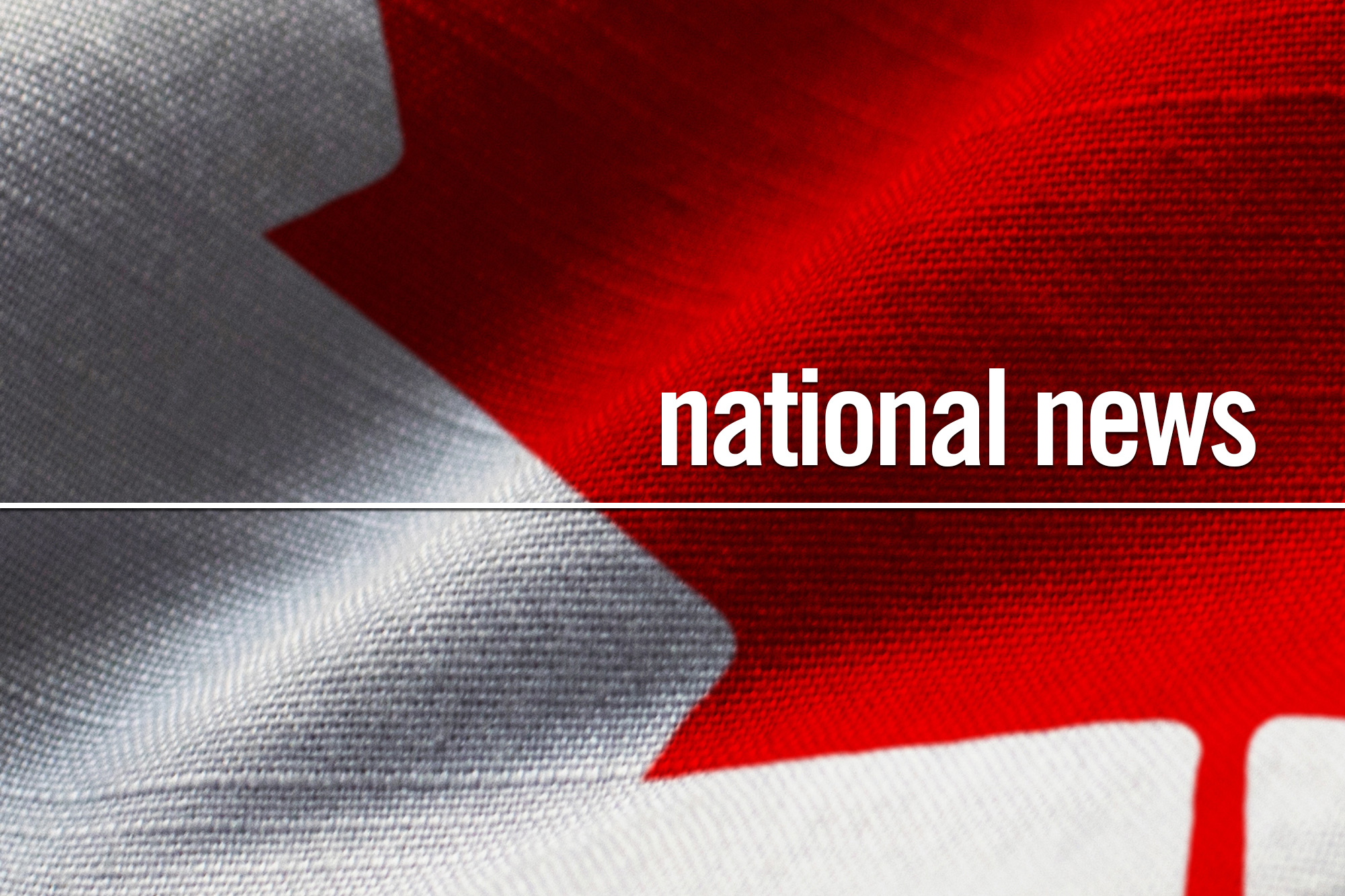 Acknowledgment of genocide by the pope, exchange of needles in prison: in the news of August 2
In The News is a roundup of articles from The Canadian Press designed to start your day. Here's what's on our editors' radar for the morning of August 2… What we're watching in Canada…
In The News is a roundup of articles from The Canadian Press designed to start your day. Here's what's on our editors' radar for the morning of August 2…
What we're watching in Canada…
A member of the National Indian Residential School Circle of Survivors says it's good that Pope Francis acknowledged what happened in the schools amounted to genocide, but he should have said so before he left Canada .
Ken Young, who is the former Manitoba regional chief of the Assembly of First Nations, says he believes the Pope did not make the recognition during his visit to Canada last week because Canadian Catholic officials did not inform him properly.
Francis apologized several times during the week for abuses at Catholic boarding schools, but didn't use the word 'genocide' until reporters asked him on his plane back to Rome if he agreed that members of the church participated in the genocide.
Francis said the reason he didn't say that during his apology visit was that he thought "genocide" was a technical term.
The Truth and Reconciliation Commission called residential schools a form of cultural genocide when it released its final report in 2015, and since then a number of Indigenous groups have amended that to say it was a genocide.
Young says he believes Francis, at the end of the Canadian visit, was free to express his own views.
"It's good that he said it…but he should have said it when he was talking to people here in Canada, and especially First Nations survivors of residential schools, and of course Métis and Inuit ", Young said in a telephone interview Monday in Winnipeg.
Young said he doesn't think there is a difference between "genocide" and "cultural genocide."
"It's either genocide or it's not genocide," Young said. "That's how I see it. It's a bit black or white, I guess, but that's my point of view."
—
Also this…
Government officials say the Correctional Service of Canada plans to expand its needle exchange programs beyond the nine facilities where they are currently offered.
A chief executive of the agency told the International AIDS Conference in Montreal this weekend that a number of facilities have been identified for expansion.
The agency says 53 inmates were actively using the programs as of mid-June and that 277 people had been allowed to participate over the past four years.
Meanwhile, Canada's first safe injection site in a prison has had 55 participants so far and recorded more than 1,500 visits since 2019.
Proponents say the number of participants appears low and they suspect it is because security personnel are involved in approving participation, unlike similar programs in other countries.
Officials say needle-exchange programs and other health interventions have led to a decrease in HIV and hepatitis C infections among inmates.
—
What we're watching in the US…
YREKA, Calif. _ When ashes started falling and his throat was burning from the smoke, Franklin Thom decided it was time to leave the town where he grew up on the edge of California's National Forest.
On Monday, he was staying at a shelter with just his meds, a few clothes, his shower shoes, his daughter and word that unlike others, he had escaped California's biggest fire of the year with his house still standing. .
"Save your prayers for us," said Thom, 55.
At least two people have died and more than 100 homes, sheds and other buildings have burned in the McKinney Fire since it broke out last Friday and the blaze remains out of control, authorities said.
Two bodies were found inside a charred vehicle Sunday in the driveway of a home near the isolated community of Klamath River, the Siskiyou County Sheriff's Office said in a statement. Further details were not immediately released.
The fire in northern California near the border with Oregon has grown to nearly 225 square kilometers after starting in the Klamath National Forest. It was one of many fires raging across the western United States, threatening thousands of homes.
In northwest Montana, a fire that started Friday afternoon near the town of Elmo on the Flathead Indian Reservation measured 52 square kilometers, fire officials said. Some people were forced to flee their homes as gusty afternoon winds pushed the fire east.
The California blaze started small but exploded over the weekend as thunder cells brought in winds of up to 80 km/h at times.
—
What we're looking at in the rest of the world…
COLOMBO, Sri Lanka _ Sri Lankans who have endured months of fuel and food shortages brace for more pain as a newly installed government scrambles to find solutions to the nation's economic emergency Indian Ocean.
Like many others, fishmonger Gamini Mallawarachchi says he is pinning his hopes on President Ranil Wickremesinghe's ability to revive the economy and restore stability after months of unrest and protests.
"Things are really, really bad now and my life is almost ruined," said Mallawarachchi, who has given up selling fish because he can't find fuel to get to the village where he used to buy it. anyway his customers were buying less and less.
Mallawarachchi said he considered Wickremesinghe his "last hope".
"I think he's going to do something. With his experience and knowledge, I think he has the ability," Mallawarachchi said. "But he has to show results before the end of this year, otherwise he will also have to face protests from the people," he said.
Sri Lanka moved closer to the end of its serious economic and humanitarian crisis with the appointment on July 20 of the new government of Wickremesinghe after months of protests and unrest. But formidable obstacles awaited us.
Lawmakers have backed him in extending a national emergency that gives the president sweeping powers to quell any violence. That could buy him time to try to strike a deal with the International Monetary Fund on a requested $3 billion bailout.
On Saturday, Wickremesinghe said he had pushed back his goal of securing an early August deal by a month since talks with the IMF stalled amid recent political unrest. But so far there are few signs of progress in negotiations with Sri Lanka's other creditors over the more than $50 billion it owes lenders.
—
On this day in 1934…
Adolf Hitler was installed as dictator of Germany. With the death of President Paul von Hindenburg, Hitler combined the vacant post with his own, that of Chancellor, and declared himself Der Fuhrer. With absolute power, Hitler began a campaign against all opposition, even within his own party. Hundreds of influential Nazis were killed and soon he was arming troops for the European invasions that would cause World War II.
—
In entertainment…
Beyonce removes an offensive term for people with disabilities from a new song on her 'Renaissance' record, just weeks after rapper Lizzo also changed the lyrics to remove the same word.
"The word, not intentionally used in a harmful manner, will be replaced," a spokeswoman for Beyonce wrote in a statement.
The song "Heated," which was co-written with Canadian rapper Drake among several others, uses the word "spaz," which is considered a pejorative reference to the medical term spastic diplegia, a form of cerebral palsy.
Lizzo also removed the word from one of her songs, "Grrrls," in June after disability advocates complained about the lyrics. Lizzo said in a statement that she never intended to promote derogatory language.
Disability advocate Hannah Diviney, who highlighted Lizzo's words that led to the change, wrote on Twitter that hearing the word Beyonce use again "felt like a slap in the face to me, the disability community. and the progress we've been trying to make with Lizzo."
—
Have you seen this?
Much of Canada has been sweltering, but that's cold comfort for ice cream truck salesmen like Meedo Falou, who says inflation and high fuel costs are eating into his profits.
The owner of Rainbow Ice Cream in British Columbia, which has a fleet of 10 ice cream trucks, also says some flavors are in short supply, further hurting his business.
Falou says that even though ice cream prices have increased, he cannot pass all the costs on to consumers.
Steve Christensen, executive director of the North American Ice Cream Association, says high gas prices have had a ripple effect on cones, cups and more.
Christensen says ice cream prices typically go up about 5% each year, but this year they went up as much as 15%.
He says ice cream truck operators also face new challenges from delivery apps and online vendors.
Christensen says gone are the days when ice cream truck operators could generate enough business by simply driving, and now they have to scramble by offering catering service at scheduled events.
—
This report from The Canadian Press was first published on August 2, 2022.
The Canadian Press