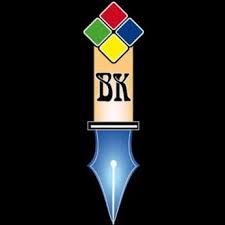 An enthusiastic writer, author and teacher
For Syed Taqwa Shah, a passionate writer from the town of Safa Kadal in downtown Srinagar, perseverance was the key to success.
Taqwa, 26, a graduate, is currently a preschool teacher for children in Bemina township in Srinagar. Although she grew up in a difficult period where Kashmir was hit by crisis after crisis, Taqwa remained motivated and kept on track by writing about different public issues.
For her, the young author from Kashmir Azra Mufti is a role model who motivated her passion for writing.
Taqwa believes that there is no one who has not encountered obstacles while following their respective passions. But what sets her apart is the fact that she used the obstacles that came her way to motivate herself and pursue her dream of becoming an author.
"If my family and friends hadn't been there, it wouldn't have been possible to think about it. It is thanks to their support that I was able to achieve something in my life. I still have a long way to go," she said.
Having an interest in writing, Taqwa first touched the public through an article for a leading English daily in Kashmir. In the article, she calls on people to follow SOPs to prevent the spread of Covid-19 infection in a creative way and her way of reaching out was appreciated.
Her recent writings on women's health and empowerment have appeared in various journals and websites. She is also co-author of Soul Speaks published by Notion Press, India.
Speaking to Brighter Kashmir, Taqwa said she wanted to send the message to young people in the valley that they should not waste their time on issues that could ruin their dreams and those of their families.
"As for our Kashmir, due to lack of jobs, young people in the valley are turning to bad things like drugs. This is the time when we can create something new that will help our next generation become their inspiration," Taqwa said.