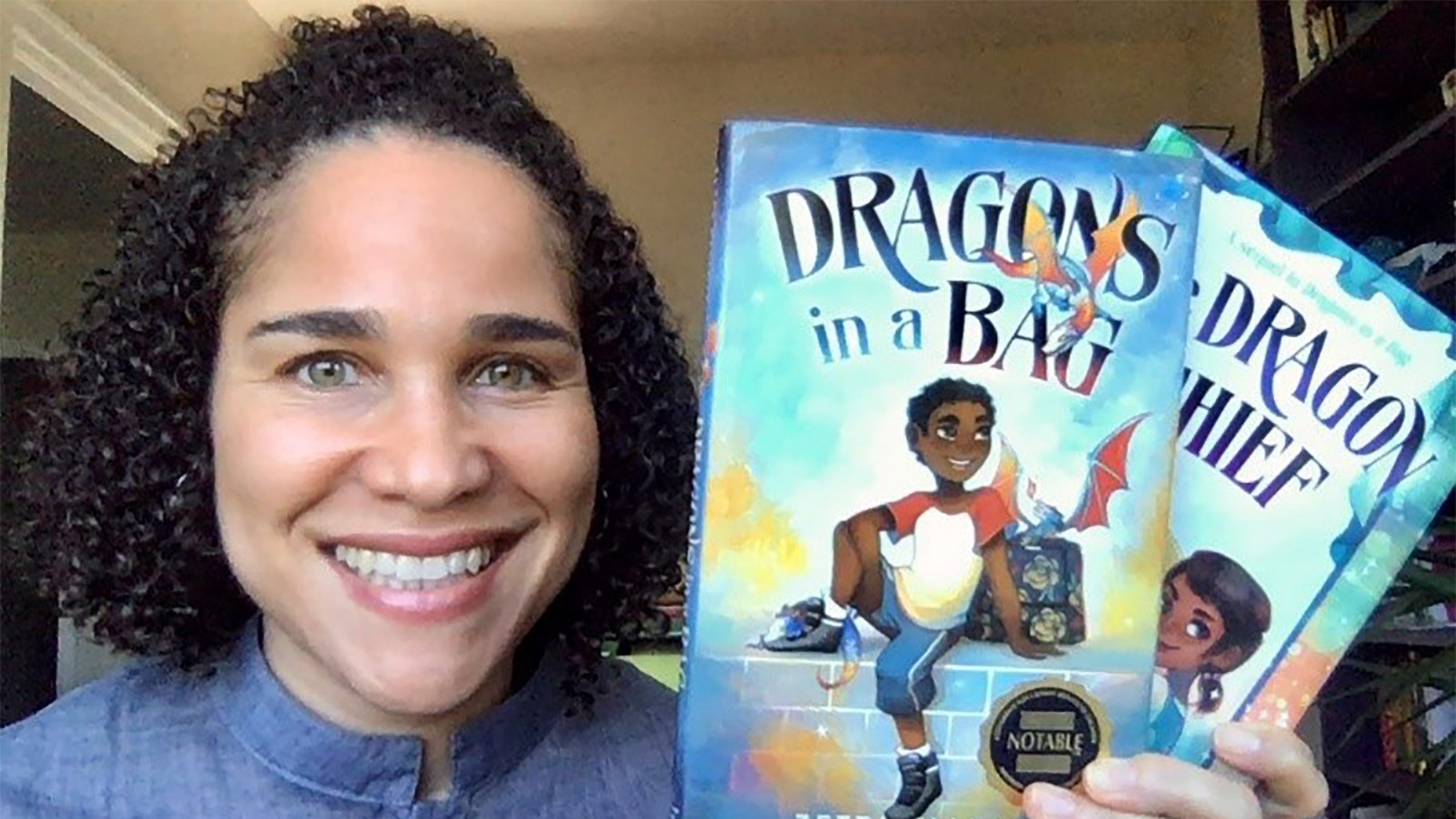 Chicago Author Launches Urban Fantasy Series for Black Kids | Black Voices | Chicago News
From "Harry Potter" to "The Hobbit," there's no shortage of fantasy books for children and young adults, but we don't often see black characters in these stories.
Chicagoan Zetta Elliott created the "Dragons in a Bag" urban fantasy book series, to allow black children to see themselves in the pages of fantasy books. The latest installment, "The Witch's Apprentice", has just been released. It tells the story of a young boy on an adventure to learn about magic and power.
"I grew up reading fantasy novels. I loved books like The Lion, the Witch and the Wardrobe, but there were no little black girls in Narnia, and I still remember that. what it was like to be left out of the stories I loved. It's like liking a book and realizing that it doesn't like you back, and I spent a lot of time trying to decolonize my imagination and to accept that magic can happen to anyone anywhere, and I just felt that if there was anything I could do as a writer to prevent future generations from having to suffer the pain of that exclusion, so that's what I was going to do," Elliott said.
Elliott says she enjoys writing about witches and magic because she wants to challenge conventional norms of what popular fantasy book characters should look like.
"I thought if I took the existing conventions right, because when kids think of magic, they think of witches and wizards, but they think of a witch as someone with green skin and a black hat. pointy man who rides a broomstick and they have this vision of a wizard who has a long white beard. They are inspired mainly by European conventions, European folklore, and it is important to me that children realize that each culture has its own magical traditions," Elliott said.
Although his stories belong to the fantasy genre, Elliott also emphasizes history and includes brief black history lessons in his books, including the history of Chicago's black neighborhoods.
"For me, fantasy is a way to have a deeper engagement with reality, so I write about the neighborhoods I live in. The first two books are set in Brooklyn, then I moved to Chicago, in the South Side, so I really wanted to write about the neighborhood," Elliott said.
Elliott hopes to reach reluctant readers with his books and says when children see themselves on the pages, they may be more likely to read.
---