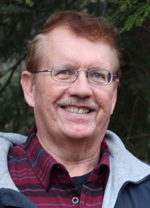 'Chicken Soup for the Soul' contributing author to sign copies of new book in Carmel – Hamilton County Reporter
Chicken Soup for the Soul contributor William Clark will sign copies of the brand new book Chicken Soup for the Soul, Miracles and the Unexplainable at the Rose & Lois cafe, 7249 E. 146e St., Carmel, from noon to 2 p.m. on Friday, October 7.
The phenomenal story is about Norman of Shelbyville, Ind. He was a World War II veteran who fought in the Battle of the Bulge. Clark was his pastor and friend. "Only God knows why I had a special spiritual connection to Norman," Clark said.
Clark's fifth inspiring book was released in April: the action-packed novel, Smoky Mountain Rising: the day that changed everything. This holds special significance in this fall season, as the book's timeline runs from October to December 2022. It's about brave family and friends facing perilous times.
Clark said his collection of entertaining short stories A walk on the sunny side is still popular. It includes six Indiana stories. He said his favorite story is from his second book, A light on the way. He says his best review was also given on his favorite story. A reader from Batesville, Ind. said, "I like it better than The shack."
Clark is a Muncie native and a Ball State graduate. He and his wife live near the Smoky Mountains in Jefferson City, Tennessee.