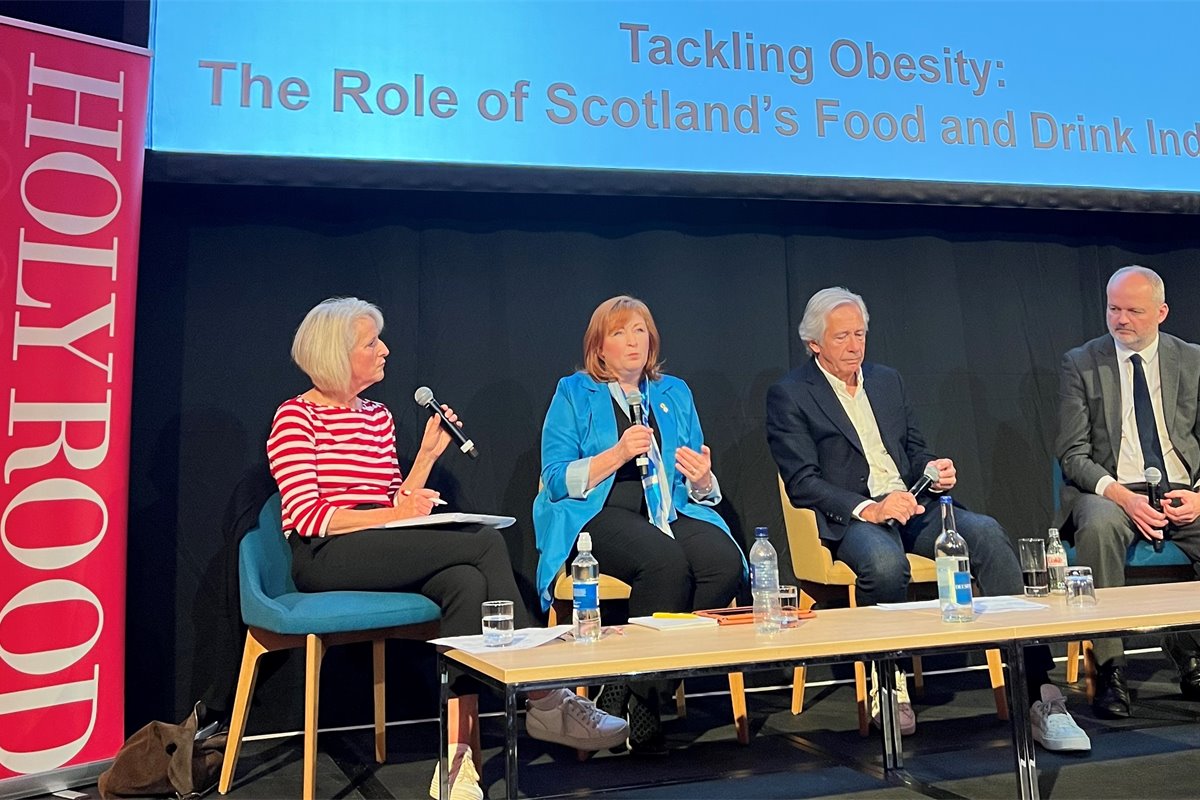 Emma Harper MSP says language around tackling obesity in Scotland needs to be more 'powerful'
The co-convener of an all-party group on health inequalities has said the language around tackling obesity in Scotland needs to be more "powerful".
At a Holyrood side event at the SNP conference in Aberdeen, Emma Harper said inequality and busy lifestyles were contributing to an "obesogenic environment" in Scotland.
She said: "When I think of [the word] obesogenic, I'm thinking of the word carcinogen which is such a powerful word, so maybe the language needs to be louder and more powerful in order to help and support and engage people as well.
Holyrood editor Mandy Rhodes, who chaired the event, referred to a survey of GPs who were too embarrassed to talk to patients about the impact of what they eat.
SNP councilor Nadia El-Nakla, a psychotherapist working with people with eating disorders, said it was important not to stigmatize people for eating certain foods.
She said: 'I would ask you to try changing the language, so it's not so triggering that you do something wrong by eating this.
"Intuitively eating, having what you crave, and realizing that you might be having a 'bad day', that word bad is self-reprimand.
"It's really dangerous because women and men are dying from these things. [eating disorders]. As you said, there are many facets, but it has to be kept in mind.
Jim Fox, head of public affairs for Coca-Cola Europacific Partners, and David Thomson, CEO of the Food and Drink Federation Scotland, joined Harper on stage.
Harper made it clear to the public that she thought it was important to sit up and listen to food and drink companies in the discussion of how to improve obesity in Scotland.
She read a statement from the all-stakeholder group on health inequalities, making it clear that "the all-stakeholder group in no way condones this event" and that it would prevent health discussions from being "distorted and derailed by promoters of products harmful to health". ."
Asked MSP if she thought they should be involved in the conversation, she replied: "I think so, they should be. How can you chat with them if they're not even in the room? »