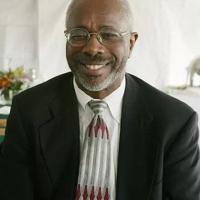 Q&A with writer Herb Frazier | Community News
Shari Stauch of Main Street Reads referred me to Herb Frazier, formerly of The Post and Courier and other Southern dailies. He is now the special projects editor at the Charleston City Paper. Frazier wrote "Behind God's Back: Gullah Memories of Cainhoy, Huger, Wando, St. Thomas Island and Daniel Island" and co-wrote "We Are Charleston: Tragedy and Triumph at Mother Emanuel" with Dr. Bernard Edwards Powers, Jr. ., and Marjory Wentworth. His latest – "Ukweli: Searching for Healing Truth, South Carolina Writers and Poets Examine American Racism" – is a compilation of 47 works by leading writers published by Evening Post Books. He will have a book signing at Main Street Reads, 3-5 p.m., April 10.
Regan: What led to your latest book?
Fraziers: A five-part lecture and poetry series, "Ukweli – In Search of Healing Truth" organized by poet Horace Mungin at the McLeod Plantation Historic Site on James Island. It started in early 2020, was interrupted by the pandemic and resumed and ended in the fall of 2020. Horace wanted to call it Black History for White People Only but opted for the title Ukweli – the Swahili word for truth. He felt that white Americans either misunderstood or simply ignored black history. He approached McLeod with the idea of ​​a series that would take an essay and pair it with a poem to stimulate a conversation. He recruited five people, including me, to create this public dialogue. Horace called me at the end of 2020 and told me that Middleton Place had invited him to bring one of the Ukweli presentations there. It went so well at McLeod and now that Middleton was interested, I thought, let's capture this magic in a bottle and make a book! We reached out to a range of essayists and poets on the black experience in America. We started working on the book in early 2021. Evening Post Books published "Ukweli" because they knew about his series of lectures and poetry at McLeod.
A: How did your first book, "Behind God's Back: Gullah Memories", come about?
F: In 2005, while at The Post and Courier, the Coastal Community Foundation asked me to go to the Huger/Cainhoy/Daniel Island area to do a 75-page historical sketch to document the Afro experience. -American there. Those who stayed saw a spike in development after the Mark Clark Freeway (I-526) opened in 1992 to connect North Charleston with Mount Pleasant. He was bringing people to the area. The foundation wanted this book to not only be a gift for long-time residents, but also tell the story of the area to newcomers. It took me five years to write it as there was so much material. There were still stories that I was not able to tell. The title was chosen because people there who lived in a somewhat isolated area of ​​lower Berkeley County before the opening of the Mark Clark Freeway said they lived behind God's back.
A: You have traveled the world and are a member of the Gullah Geechee Cultural Heritage Corridor Commission. What is a memorable highlight?
F: There were a lot of them, but when I went to Sierra Leone, I found the foods to be similar to those here, like red rice, etc. In The Gambia (in Senegal), I saw baskets that looked like our sweet grass baskets. Although there are at least 11 languages ​​there, the only common language is Krio, which somewhat resembles the Gullah language. This was noted in 1988 when the then President of Sierra Leone, Joseph Saidu Momoh came to visit the Penn Center on the island of Saint Helena and he heard people speaking Gullah. He was amazed at how similar the two languages ​​were. In 1989, people from the Gullah region and Georgia traveled to Sierra Leone. An SC-ETV documentary, Family Across the Sea, is about this event.
A: The audiobook of "We Are Charleston: Tragedy and Triumph at Mother Emanuel" was narrated movingly by the late actor Barry Scott. How was this writing experience for you?
F: It gave me the opportunity to write about growing up in the neighborhood around the church. I had a pleasant childhood in a very difficult time in the city's history. He was separated during the Jim Crow laws. I grew up in public housing in the Ansonborough neighborhood of Charleston. I was quite protected from segregation because I was in a black neighborhood and went to a black school and church. The "triumph" part of the title was because people forgave the shooter. In the city's history, the city tried to suppress the ability of black people to hold a church, but they did it anyway. The original Emanuel Church was located at Hanover and Reid Streets, but it burned down in the early 1800s. One of the early church leaders was Denmark Vesey, who is said to have organized an inspired slave revolt by the Haitian revolution.
A: You are working on "Sleeping with the Ancestors, Slave Dwellings Matter" (co-written with Joseph McGill). When will it be published by Hachette Book Group?
F: It is about Joe McGill's travels across the country beginning in 2010 at Magnolia Plantation & Gardens where he is a history consultant. It was there that he launched the "Slave to Freedom Tour" where he began touring the United States sleeping in slave lodgings. He has spent more than 150 nights in 25 states and continues to do so to draw attention to the need to preserve these structures to tell the full story of American history.
A: Will you continue to write historical books?
F: The next two after "Sleeping with the Ancestors" will be about my travels as I have been to over 25 countries which I would like to highlight, and another future book will be about a local person.
For more information
scpress.org/oral-history/frazier/
evepostbooks.com/product/ukweli-searching-for-healing-truth/
LinkedIn: linkedin.com/in/herb-frazier-2a055113/
Mary E. Regan, columnist, is a freelance journalist with her ProPublicist.com Advice.
Seeking new advertising clients and writing projects. Story ideas? Email: [email protected]