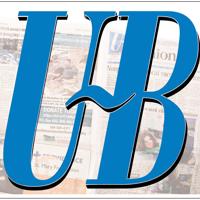 Redmond Writer Daniel James Brown Shares Latest News from "The Boys in the Boat" Directed by George Clooney | Seattle weather
Since the release of local writer Daniel James Brown's bestselling non-fiction book, "The Boys in the Boat: Nine Americans and Their Epic Quest for Gold at the 1936 Olympics," in 2013, the question has arisen. poses constantly: what about the film?
There is no doubt that the true story of the book – of the young Washington University rowing team that made it to the Berlin Olympics in Hitler's shadow, and miraculously prevailed – is incredibly cinematic. But despite the sale of the film rights even before the book's publication, the wait has been long. Now things finally seem to be moving forward. George Clooney and his production partner Grant Heslov are slated to co-direct, young British actor Callum Turner ("Emma", "Fantastic Beasts: The Crimes of Grindelwald") is announced as rower Joe Rantz, and the shooting could start in England as from this spring.
Brown, in a telephone interview from his home in Carmel, Calif. (He is still based in the Seattle area, but now spends the winter in the south), watched with interest the film's development process which has lasted almost a decade, but at a distance. Due to the contract signed a long time ago, he has no script approval or formal involvement in the film. "We sold the film rights the day after the book rights were sold, and we had no idea how successful the book was," he said. "If I could go back in time, if I had known all of this, I think I would have pushed for script approval, or at least a formal script review."
It's been a turbulent saga: The initial rights were purchased by The Weinstein Company before Harvey Weinstein became a Hollywood outcast and was convicted of first degree criminal sexual assault and third degree rape. In the years that followed, a few versions of a screenplay were written, but the project had little momentum, Brown said. "I think the Weinstein Company, unbeknownst to us, had no money and was trying to manage as little as possible." Of the early scripts, he said, "The writers probably still feel that way, and I'm no expert at reading scripts, but it didn't look like a lot of magic was going to come out of it."
Although Kenneth Branagh at one point expressed interest in leading the project and playing the role of legendary boatbuilder George Y. Pocock – it was Branagh, said Brown, who called him on the phone and convinced to sell the rights to Weinstein – things just never took off. Years passed, the Weinstein Company went bankrupt and was liquidated, and the rights to the film were eventually reclaimed by Clooney's production company Smokehouse Pictures, which is attached to MGM Studios.
Since then, Brown has been more encouraged. Clooney called him about a year ago to discuss the project. "I was really impressed with how he knew about the book – he not only read it, he seemed to really understand it," Brown said. "I don't know what's going to come out of the sausage machine, but I was encouraged by the things Clooney had to say about it."
And he's had a few conversations with current screenwriter Mark L. Smith, whose credits include "The Revenant" and Clooney's latest directing effort, "The Midnight Sky." Although Brown hasn't seen the entire script, he's still hopeful. "I liked the way he spoke of the story."
So when can the cameras roll? It is not at all clear. Clooney is currently in Australia on the set of the comedy "Ticket to Paradise" with Julia Roberts until the end of January; in a recent interview, he said he would shoot "The Boys in the Boat" "right away" after that. But what Brown heard through his agent is that April is a more realistic date. It's also possible that the pandemic, or the typical unpredictability that surrounds Hollywood film projects, could cause further delays.
And, despite the hopes of many local fans of the book, much, if anything, is unlikely to be shot here. "I understand most of it will be shot in the UK," Brown said. Murphy Gilson, creative director of university marketing and communications at UW, said the studio told them "they weren't planning to do principal photography in Washington." His office served as a resource for production, answering any questions about UW settings.
"I think they're still figuring out and sorting things out," Gilson said, saying the filmmakers had requested specific story details and photographs. He wasn't sure if a Second Unit shoot could take place at UW, and he didn't have any shooting dates either. "They don't tell us much," he says.
An MGM advertising rep, when asked about filming dates and locations, declined to comment, saying in an email: "It's too premature at this point regarding any production news."
Brown said he lobbied the filmmakers to come to UW and "at least shoot a few facility shots, the old shellhouse and the fountain or things that make the viewer feel like he's on. the campus… I know they were asking for measurements and dimensions of the shellhouse, so I think they might consider doing some of that with CGI. It looks like it would be easier to fly to Seattle! He was quick to say, however, that this is "just speculation on my part." (Gilson, when asked about this, said it was okay for filmmakers to at least do a few recreations in a setting like this, but that "I don't know anything specific.")
It's been a long journey for "The Boys in the Boat" onscreen, but Brown is hoping his latest book will have a shorter journey. "Facing the Mountain: A True Story of Japanese American Heroes in World War II," the story of young Japanese American men who volunteered for the US military even as the government uprooted and incarcerated their families, is currently in development as a television series. Destin director Daniel Cretton ("Shang-Chi and the Legend of the Ten Rings") is working with Brown and a screenwriter on creating a pilot pitch and script.
"Originally we were talking about a single seasonal series, maybe eight episodes, but the vision just keeps getting bigger, so now maybe a multi-season series now," Brown said. He's excited about the prospect and Cretton's preference to work closely with the writers (as he did in the movie "Just Mercy," based on Bryan Stevenson's book). "I want to be deeply involved in this one," Brown said of "Facing the Mountain". "If we strike a deal and he moves forward, I expect this to be my full-time job for the next two years."