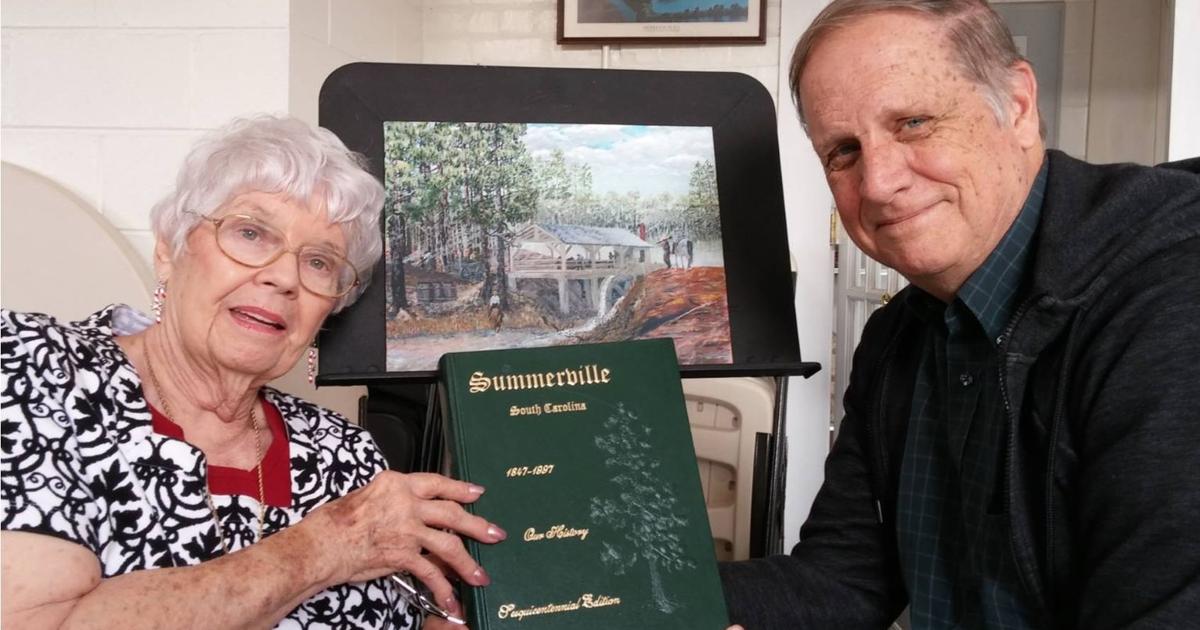 Remembrance of a former city historian, journalist and author | Community News
The passing of Barbara Ann Hill on September 10, 2022 has stirred up many warm feelings and memories within the Summerville community. Former colleagues and others who worked with her have had lasting relationships with the multi-talented local over the years.
Hill was well known as a journalist, historian, and author of several books. Born July 11, 1935, in Canton, Ohio, Hill lived to be 87, spending the last decades of her life in Summerville, where she became a resident expert on the city's history.
Married to the late James "Tobin" Hill, retired from the USAF, Hill accompanied her husband on twenty-two trips around the world during his 25-year career in the United States Air Force, before moving to Summerville to stay there. A lifelong writer, she wrote for a newspaper wherever they were stationed.
In 1980, Hill was hired by the Summerville Journal Scene where she covered city news and wrote a column called "Inklings". She then became the newspaper's editor.
"She had a vast knowledge of Summerville and she shared it with our readers," said Ellen Priest, former editor of Journal Scene, 2007-2013. Hill joined the newspaper staff when it belonged to Bill Collins who, upon retirement, would become mayor of Summerville.
Hill was also the first town historian of Summerville. In this capacity, she wrote a history of the town for the 150th anniversary titled: "Summerville: A Sesquicentennial Edition of The History Of The Flower Town In The Pines." The book, published in 1998, covered the period 1847-1997.
Hill also wrote a book called "Berlin G. Myers: The Man and The Business." Myers served as mayor of Summerville for 10 terms. Myers' son, Berlin G. Myers, Jr. spoke fondly of Hill: "Barbara was a special friend. She and my father were very close. They worked together in the city and worked on the book together.
Myers, Jr. remembered Hill as having "a knack for getting people to talk about things. She got my dad talking about things he never wanted to talk about – his war stories. With her, he would. She was a special person and a great friend to so many people.
Local historian Dr. Ed West worked with Hill in the mid-1990s on research, particularly on the Civil War, Summerville hospitals, and the people who were here. "He was a very nice person and an assiduous researcher," West commented.
Hill has played a key role in many arts organizations. She co-founded the Summerville Writers' Guild, now in its 28th year. She even served as a guide for the Summerville Sweet Tea Trolley Tour, bringing local history to life for visitors.
"She was an assiduous historian who wanted to understand history well," West recalled. "She was one of the kindest, sweetest souls you could ever meet – never a crossword about anyone," Priest said.