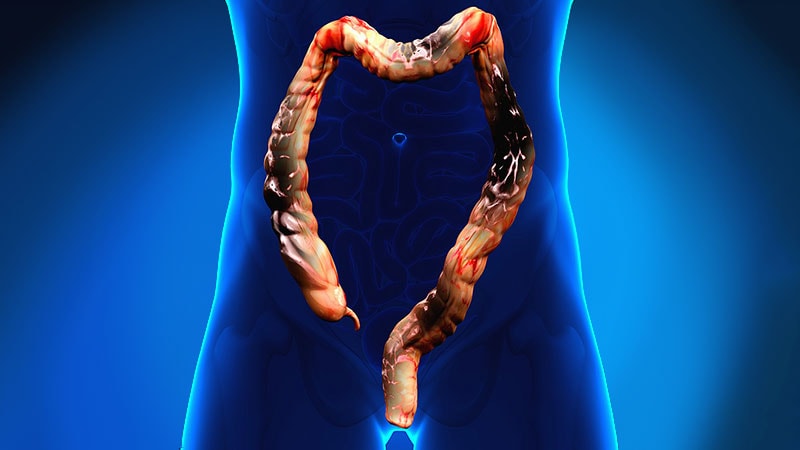 Signing up for colorectal cancer trials: could your patients benefit?
Several new studies on colorectal cancer have been opened in recent months. Perhaps one of your patients could benefit from participation?
Locally advanced or advanced colorectal cancer without a resection plan. Patients aged 13 and older with this clinical scenario can participate in a study that tests a virtual reality (VR) system for the management of abdominal pain. VR uses glasses with a three-dimensional screen to create the feeling of being immersed in a realistic world. Virtual reality has been used to train patients on how to deal with pain; this is the first randomized, blinded, controlled trial of this technology for gastrointestinal (GI) cancer pain.
Participants will be assigned to one of three groups and will use the VR system (Pico G2 4K) daily for 4 weeks. The first group will experience an immersive pain reduction self-help training. The second group will receive immersive content designed to "distract" them from their pain. The third group will watch two-dimensional and "non-immersive" videos. Abdominal pain is the primary endpoint. Secondary endpoints include opioid use and validated patient-reported outcomes such as physical and mental health. The trial site at Cedars-Sinai Medical Center in Los Angeles began enrolling 360 participants with gastrointestinal cancers in October. More details at clinicaltrials.gov.
Approached for comment, Medscape contributor John Marshall, MD, professor and chief of the division of hematology/oncology at Georgetown University, Washington, DC, said he was "a little skeptical" about the VR approach, but "I'm mostly optimistic for things like this to help patients."
Previously treated metastatic colorectal cancer. Adult patients with metastatic colon cancer who could not tolerate or have failed to respond to first-line metastatic therapy are being recruited for a randomized phase 2 study testing the power of the Signatera ctDNA test to guide treatment. Patients will follow a predefined sequence of FDA-approved treatments based on the results of a Signatera liquid biopsy every 2 weeks, with backup imaging every 12 weeks to detect any disease progression not detected by the test. The control group will receive image-guided treatment only. The study opened in November at the University of Florida. Overall survival (OS) is the primary endpoint; quality of life (QoL) will not be monitored. More details at clinicaltrials.gov.
Previously treated, unresectable, locally advanced or metastatic HER2 positive colorectal cancer. Adults with this type of colorectal cancer are wanted for an open-label phase 1/2 trial testing the early performance of SBT6050, an investigational treatment targeting HER2 receptors, in combination with standard therapies directed against HER2. Patients will be assigned to one of four groups. The first two groups will receive SBT6050 by subcutaneous injection plus varying doses of intravenous trastuzumab deruxtecan (Enhertu) every 3 weeks. The third and fourth groups will also receive SBT6050 every 3 weeks, in addition to oral tucatinib (Tukysa) and trastuzumab IV (Herceptin) and, in the fourth group only, oral capecitabine (Xeloda).
The study began this month at Massachusetts General Hospital in Boston and will expand to sites in North Carolina, Tennessee and Texas. The trial aims to enroll 328 participants with one of several HER2-positive or HER2-expressing cancers, including colorectal cancer. The operating system and quality of life will not be tracked. More details at clinicaltrials.gov.
The results of this trial will be "likely positive and impactful," Marshall said.
Previously treated advanced colorectal cancer. Adult patients with advanced colorectal cancer whose disease has progressed despite at least one line of standard systemic treatment can join another open-label phase 1/2 study, this time looking at autologous T cell therapy. Each patient will receive an infusion of their own T cells which have been engineered to express T cell receptors reactive against the antigenic mutation profile of the tumor. The trial began enrolling 180 participants with solid tumors, including colorectal cancer, at the MD Anderson Cancer Center in Houston last month. The primary endpoints are 2-year objective response rate (ORR), safety, and tolerability. OS is a secondary outcome and quality of life will not be assessed. More details at clinicaltrials.gov.
Although Marshall says he's "still hopeful," he predicts this study is "unlikely to do well."
Advanced unresectable or metastatic non-MSI-H colorectal cancer. Adults with this type of colorectal cancer are eligible for an open-label Phase 2 study testing an investigational interleukin-2 drug called THOR-707 in combination with standard immunotherapy. THOR-707 was designed to avoid engaging the alpha receptor, a common cause of toxicities in IL-2 treatment. For up to 2 years, participants will receive either an IV infusion of THOR-707 plus pembrolizumab (Keytruda) every 3 weeks or THOR-707 every 3 weeks plus weekly cetuximab (Erbitux). The study began in December and aims to recruit 280 people with various gastrointestinal cancers worldwide. California hosts the US site. The ORR is the main criterion. OS and quality of life will not be assessed. More details at clinicaltrials.gov.
This experimental approach to IL-2 "might help some," Marshall said.
PDL1-positive, previously treated, unresectable metastatic colorectal cancer. Patients with this type of stable microsatellite colorectal cancer are wanted for a phase 3 trial of a combination formulation of pembrolizumab and favezelimab, an investigational checkpoint inhibitor directed against lymphocyte activation gene protein 3 ( LAG3). Early research showed that the efficacy of favezelimab was enhanced by pembrolizumab, prompting the combination formulation. Participants in the experimental group will receive the coformulation as an IV infusion every 3 weeks for up to 2 years. The control group will receive the standard of care: either oral regorafenib (Stivarga, Regonix) or oral TAS-102 (Lonsurf). The operating system is the main criterion and the quality of life will be followed. Study sites around the world and in seven US states began recruiting 432 participants in November. More details at clinicaltrials.gov.
Marshall's center is participating in this trial, so he was not approached to comment on its effectiveness.
All trial information comes from the National Library of Medicine at the US National Institutes of Health (online at clinictrials.gov). Marshall has a regular Medscape column, Marshall on oncology . He reports serving as sp eaker or speaker bureau member for Genentech, Amgen, Bayer, Celgene Corporation and Caris Life Sciences.
To learn more about Medscape Oncology, join us on Twitter and Facebook